Welcome to MPI's discovery portal
See how the Moving Picture Institute promotes freedom through film.
Filmmaker Opportunities
GIVING filmmakers the opportunities they need to succeed
Intern Placements
Our Hollywood Career Launch Program helps talented young filmmakers get a foot in the door. We place interns with partner production companies and provide living stipends for the duration of their internship.
Since 2006, we have awarded over 160 paid internships. Our interns regularly receive offers of full-time employment from their host companies and go on to work in Hollywood full-time.
cinematography workshop
Our five-day cinematography workshop, Moving Picturecraft, teaches how lighting, camera, and lens technologies can help them achieve their artistic intentions.
Led by award-winning cinematographer Benjamin Gaskell, our cinematography fellows learn from award-winning American Society of Cinematographers (ASC) members, while getting hands-on experience with industry-standard camera and lighting systems.
editing workshop
Our immersive four-day editing workshop, the Mindful Editor, features instruction from top industry professionals and hands-on experience with state-of-the-art editing technology.
Produced in partnership with Smock Media, this workshop is crafted with a focus on filmmakers' audiences. We teach our editing fellows how to reduce burnout and use the editing process to make a film connect emotionally with viewers.
Trump as destiny
MPI filmmaker Rob Montz explores the presidency, tracing the Constitutional basis for the executive branch's limited powers, the framers' original intent for those powers, and the events that forged the modern view of what a president should be.
New Gender Pronouns
As gender identities get more complex, people are picking their own preferred gender pronouns. How do you explain the 63 new pronouns to a class of non-native English speakers? In this viral sketch, an ESL (English as a Second Language) teacher tries to do just.
John Oliver is Wrong
John Oliver devoted a show to the problem of school segregation without addressing one of the best ways to address it: allowing parents to choose what school they want their kids to attend. Lou tries a unique strategy to help him get the message.
Silence U: Part 2
MPI filmmaker Rob Montz visits Yale to investigate the conditions that created the now-infamous 2015 student protests against pro-free speechprofessors Nicholas and Erika Christakis.
Safe Space
David recently graduated college, but he isn't ready to enter the scary "real world," which is full of people who don't agree with him. That's where Safe Place & Associates comes in! Introducing Because the world is safer when you hide from it.
Trigger Warnings
A literature professor uses the first day of class to teach her diverse group of students about the importance of "trigger warnings." Because college is for learning new things. And also protecting you from those things.
Executive Power
Recently, many people have become concerned about reigning in executive power. An Obama supporter explains how after a certain age, such as whatever age you turned during the 2016 elections, you "naturally" begin to care about executive overreach.
Shocking Prison Secret
If you watch shows like A&E's Beyond Scared Straight or National Geographic's Lockdown, you might think you know how to handle yourself in prison—but you're wrong. This inmate reveals a shocking prison secret people don't know about their first day in prison
Quarterlife User Manual
What's the best way for job-seeking Millennials to enter a changing and uncertain workforce? In this short documentary, Rob Montz provides 10 practical tips from experts, workers, and his own experience for succeeding in the new economy.
Can Victims Be Wrong?
Some survivors of the school shooting in Parkland, Florida, have become gun-control activists, while others have become outspoken supporters of gun rights. No matter which side you're on, we're here to remind you that being a victim doesn't make you right.
Burglars For Gun Control
The senseless gun violence of homeowners against criminals must end! George recounts the traumatic night when his friend and partner-in-crime Larry lost his life while breaking into the home of Michelle, a woman who used an actual gun to defend her child.
lobbying addiction
Congressman William Jones thought it was just a couple of free lunches from the corn lobbyists. But what started off as recreational lobbying quickly turned into a dangerous addiction. Until a cure is found, all we can do for our brave, afflicted politicians is keep them in our votes.
MEET THE filmmakers
LEARN HOW OUR SUPPORTERs SHAPE THE FUTURE OF FILM
Laura waters hinson
MPI filmmaker Laura Waters Hinson shares a special thank you to our supporters for making her work possible.
LOu perez
We the Internet TV head writer Lou Perez discusses the impact that We the Internet TV is having on Millennial viewers.
Rob montz
MPI filmmaker Rob Montz explains how MPI's support has shaped his development as a documentarian.
BEHIND THE SCENES
GET A PEEK AT MPI PROGAMS AND UPCOMING MPI ORIGINALS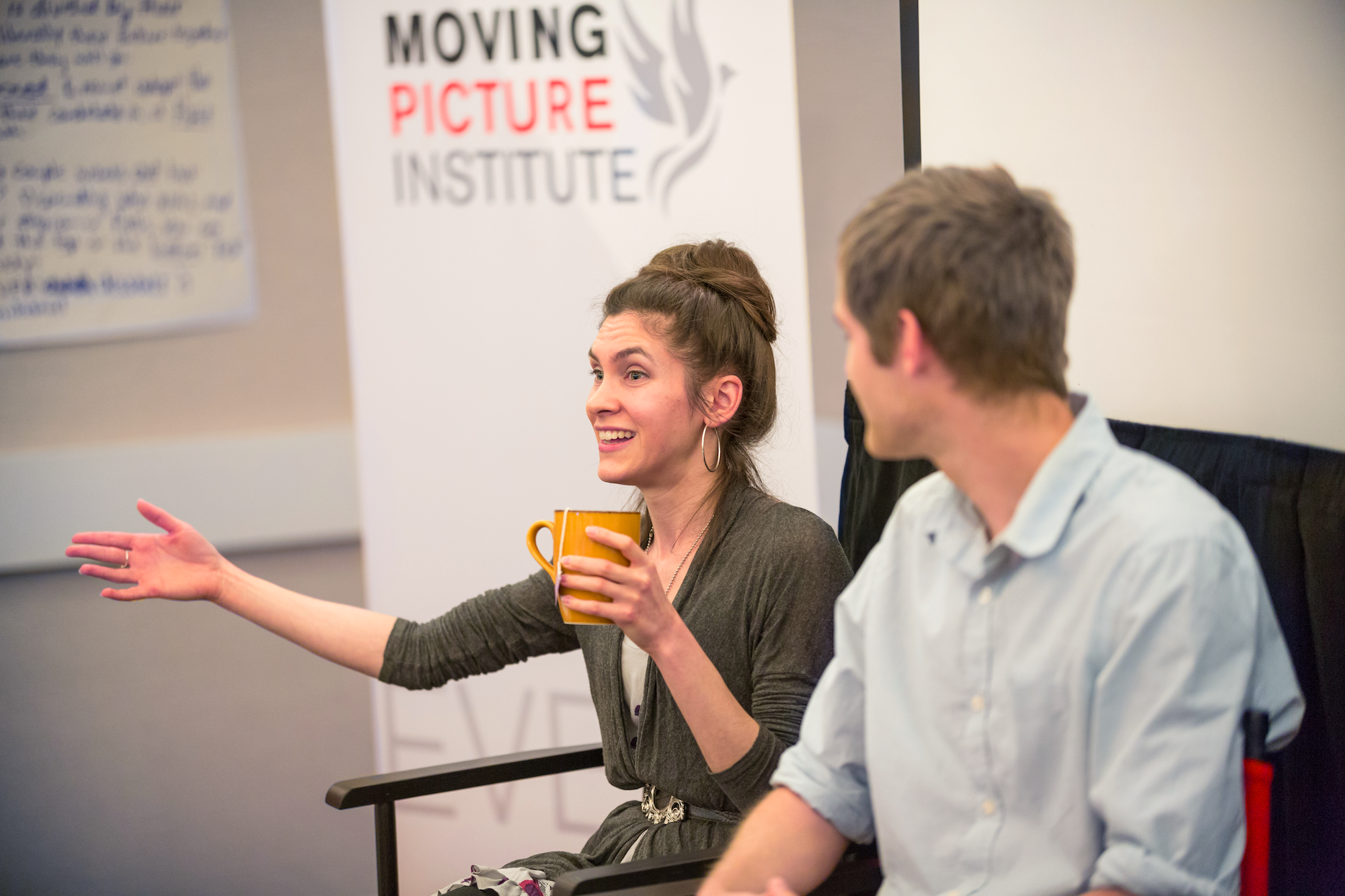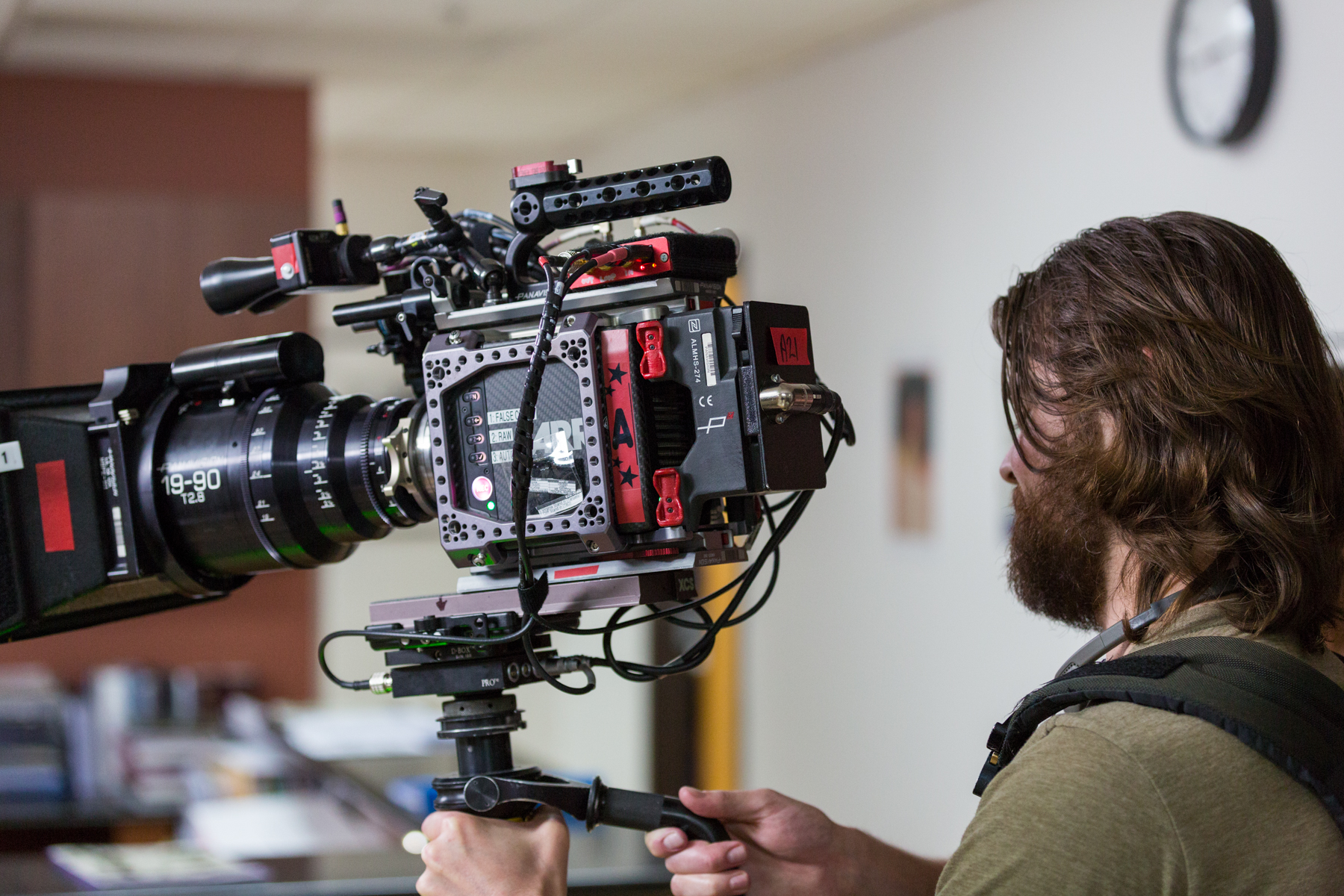 FILM LIBRARY
MPI ORIGINAL and MPI-SUPPORTED Films currently available for purchase
Click here to view our complete library of films.
We welcome contributions from individuals, foundations, and corporations. Your tax-deductible gift to MPI will support films and filmmakers that promote the ideas of human freedom.
With a donation of $1,000 or more, you'll receive access to our private access portal where you can see exclusive content and stream select MPI films free of charge.
You can also make a contribution by sending a check, payable to the Moving Picture Institute, to:
Moving Picture Institute
375 Greenwich Street
New York, NY 10013
To support a specific film or program, please include a note indicating where you wish to direct your donation.
PLANNED GIFTS
With a Moving Picture Institute planned gift, you can ensure that stories celebrating freedom will be told for generations to come. We accept all forms of planned gifts including charitable gift annuities, charitable trusts, and bequests. Contact our senior vice president, Nick Reid, to learn more about how a Moving Picture Institute planned gift can help increase your income, decrease income taxes, reduce or eliminate capital gains and estate taxes, and protect assets for your loved ones. Nick can be reached at (202) 716-7821 or by email at nick@thempi.org.
The Moving Picture Institute is a 501(c)(3) organization; as such, contributions are tax-deductible in accordance with the Internal Revenue Code. Donations may also be eligible for corporate matching gifts.